Description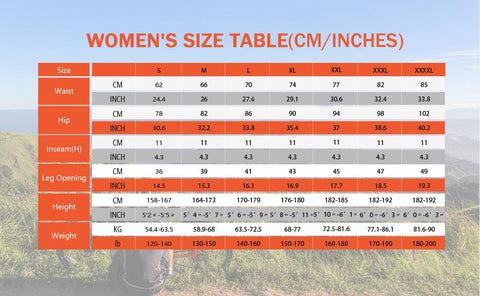 Notice:
Please check out with coupon code "SoukeSports" to get your discount. Wearing inside your trousers only.

Inventory and Shipping time:
We stock in USA, Canada, UK, and EU countries, once we receive your order, will arrange shipment within 24 business hours and shipping takes 3~5 business days. For other countries, shipment will takes 10·15 days from China directly.

Features:

Fabric: High quality sports fabric made with 85% nylon and 15% spandex, which is breathable enough for moisture absorption and sweat releasing, also stretchable enough for muscle extension during riding. Very soft to touch and wear, like your second skin.
Padding: 6 layers of high density 90kg/m3 memory foam, which stands up to 100km ride. Breathable and 4 ways stretchable, easing over 90% of the pain during the ride.   
Leg Opening:  no silicon gripper design as the underwear is too short to wear inside your trousers or shorts. So there won't be any friction during the ride and ensure you a comfortable ride.
Waist Design: extra width of 1.4'' waist band, easing the pressure of your waist during the ride.  

Wash Notice:
- Wash with like colors
- Machine wash up to 30 degrees
- Do not bleach
- Hang to dry
- Do not iron
- Do not dry clean
Payment & Security
Your payment information is processed securely. We do not store credit card details nor have access to your credit card information.