VIEW MORE
PRODUCT REVIEWS
Features:
| | | |
| --- | --- | --- |
| premium material | reflective design | high density padding |
Fabric: High quality sports fabric made with 80% nylon and 20% spandex, which is breathable enough for moisture absorption and sweat releasing, also stretchable enough for muscle extension during riding, super comfort to wear.
Padding: 6 layers of high density 90kg/m3 memory foam, which stands up to 100km ride. Breathable and 4 ways stretchable, easing over 90% of the pain during the ride.   
Gripper/Leg Opening: Extra wide (8~9cm/3.2''~3.6'') gripper which is made of environmentally friendly silica gel, stop the leg opening from moving up during the ride. 
Reflective Design: reflective elements design on the shorts / jersey, improve the safety when riding at night or in low-sight condition.
Waist Design: extra width at front side of waist band, easing the pressure of your waist during the ride.  

Wash Notice:
- Wash with like colors
- Machine wash up to 30 degrees
- Do not bleach
- Hang to dry
Color choices:
Customers' feedback:
Customer Reviews
Write a Review
Ask a Question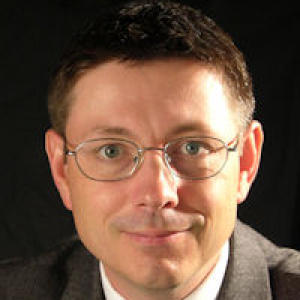 BT
09/07/2021
Brian T.

United States
I recommend this product
Blue color is too light
Wish I'd just got all black. The blue is lighter than in the pic so it doesn't go with the jersey I thought it would. Other than that I'm 178 lbs and 5'9" and they fit fine.
Best fitting shorts yet.
I've tried several different brand of cycling shorts so far. All of them have been less than perfect in some way. Often the pads are too far past my sit bones, usually means the shorts are too big. When I get the pads in the right place, the legs openings or waist is too small. These shorts are the first ones that fit in every way. I've got a 33.5 waist, 36.5 hips, and 19 inch legs. This puts me closest to the large size on the chart, so I ordered Large. I was accidentally ship a pair of X-Large the first time, so I tried them anyway and as expected they were too big. When I got the Large, they were perfect in the waist and hips. The leg openings have very good stretch, so they are comfortable but don't ride up my leg. The quality of these shorts seems very good so far. Best part is with the padding in the right place and are very comfortable while riding. I've only done a couple 1 hour rides so far, but they've already made a huge difference in comfort. In fact, I've been so happy with these, I've ordered another pair.
They measure up to the name brands
So I'll give you a direct comparo to my Zoics. Size: Order a size up from your normal underwear size. I wear a medium boxer brief and a medium in the zoics. The large in these fit almost exactly the same. I'd say they were a smidge bigger than the zoics through the hips and waist, and spot on through the legs. Still a very good fit. Ref: I'm 5'10 175 33-34" waste atheletic build Quality/Design: Initial quality was great. Material is a bit on the thin side, but exhibited no signs of tearing or deformation when I stretched and yanked. Seams were all solid and no big issues with loose threads. Grippers at the edge of the legs were a nice feature and I appreciate the wider flatter area vs. the more rubber band approach of the zoics. I would have preferred a proper elastic waistband, but the 'encased' one here functions just fine. The overall pad is similar in size and thickness to the zoics and others I have, only difference was the 2 bumps section for the butt which were almost twice a thick(others on here have complained about thickness and this is what they are talking about). Some might be turned off by the thickness, but its only in those 2 sections and its still not what I would call super excessive. The main part of the pad between the legs is of a similar thickness and width so not a big difference in the diaper effect. Overall I'm 100% happy with my purchase and feel for the money these were a great choice
Thank you for bring me back to cycling
6years of long distance bicycle experience loved it until 4years ago i were diagnosed hermerroid. These shorts I just got helped me get back to cycling again. At first I felt like wearing a diaper but smooth 29 miles today no irritation no discomfort. Wish I had them long ago.
Very comfortable
After a single 35-mile ride in these shorts, it's clear they are going to be quite comfortable. The padding is just the right amount and in just the right position to suit my anatomy. The stitching is flat and recessed, unlike other shorts I've worn that have led to discomfort when I ride several days in a row and put in a couple of hundred miles in a single week. Time will tell regarding the durability, but the shorts seem well-constructed with a reasonably thick material. I'm 5-6" and about 155 lbs. with a 32-inch waist. The Large is a perfect fit for me. The sizing chart suggests a range of 32-36 inches for Large; do yourself a favor and bump up to the XL if you're even a bit over 32", otherwise expect to be pinched at the waist.