VIEW MORE
PRODUCT REVIEWS
Keep visiting new places, exploring new adventures,
developing new self inside, and enjoy a better life with cycling!
Simple is Classic!
Wearing SOUKE CS1106 and BS1601, always ready for another cycling journey!
Customer Reviews
10/12/2021
Leonardo

Philippines
I recommend this product
Question
The cloth , color was nice I have a question though . The last email I received from info@souke-sports.com told me they will send small for jersey and xs for bib shorts . I received small jersey but medium bib shorts . Was it sent by mistake or the sizes were sent based on the measurements I sent ?
Hi Leonardo, have you tried out the bib shorts yet, the M is asia M, which is the XS euro size, so we actually ship the XS for you.
09/20/2021
Ernest R.

Malaysia
I recommend this product
Love all of it but the bib I found it a little loose on the waits area. Didn't give a snug fit for a M size
09/14/2021
Manuel P.

United States
I recommend this product
Great Product
I just got my new set and the quality is amazing, it fits fine and the customer service team sent me an email to confirm if my order was correct. I'm very satisfied.
Hi Manuel, thank you very much for the trust and support, we are glad you like our products, we will continue working on more great design and quality products. :)
05/06/2021
Charles

Canada
Love it!!
Love it!! for the price, it's hard to beat. The Jersey is definitely great. Wish it had a zipper for keys and credit card, but overall good. I like the big oversize leg gripper on the bib!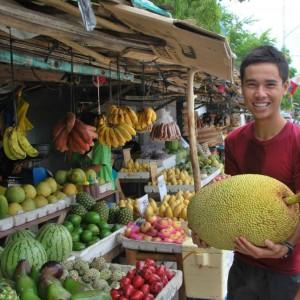 L
04/19/2021
Leo

United States
Product Review Souke Jersey
I wasn't quite sure what to expect when receiving my Jersey from Souke. Souke Sport Jersey had great customer service. When I had a few questions I was shocked to receive an email so quickly. Three things that really stood out to me when getting my Souke Jersey and it was price, style, and fit. Price: If you look for a private label or anywhere else that's not a big name brand. You can be hesitant in where to spend your money. Souke offered a fair price to value ratio for their product. Style: I didn't expect much from the photos of the Jersey, but I actually enjoyed the look and color of the product when I first received it. It turned out to look really nice as well once I put it on. It offered this retro type of vibe of old school kits and color. Fit: Sometimes jerseys can be a bit too large and being a Elite Cyclist tight jerseys are incredibly important. The fit was perfect and the arm length for the Jersey is long and offers a nice tight band. Unlike other jerseys I've tried the arm sleeves can be a bit flappy or lose after a few washes. With price, style, and fit. I'm happy to have a Souke brand Jersey knowing that I didn't have to break the bank for a nice training kit.